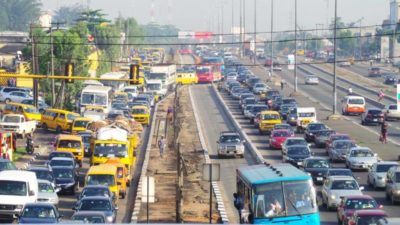 Are you moving to Lagos Nigeria and currently searching for the cheapest areas to live in Lagos or the cheapest area to live in Lagos State? You're in the right place as we'll be sharing a list of safe and affordable places to live and work in Lagos State, Nigeria.
Over the years, Lagos State has turned out to be the best to live and work in Nigeria because of numerous business and economic opportunities in the State
Lagos also has many costly areas in which one can live, but these areas aren't budget-friendly to low and moderate-income earners in the state.
In this post, we have decided to compile a list of the cheapest areas to live in Lagos(in no particular order) if you're on a low budget and the estimated prices for rent in these locations.
The only problem with living in these cheap areas is the cost of transportation and that's for those who will be working on the Island because you need to commute to and from work daily.
While the cost of buying a plot or plots of land runs into hundreds of millions in Ajah, Lekki, and the likes, buying lands in any of these areas listed below is still largely affordable.
Below are some of the cheapest areas where you can live in Lagos state, Nigeria.
1. Badagry
In recent times, Badagry has proven to be one of the cheapest places to live in Lagos. Badagry is also far from Lagos Island, therefore, making it a cheap place to dwell in Lagos.
Living in Badagry could be hard if you're going to work in very far places because of the bad state of the only road that links to this area.
From the little research we conducted, the average cost of renting a standard 3 bedroom flat in Badagry should be about 400,000 Naira (could be slightly lower or higher) while the cost of renting a one-room which is the most popular one is currently rented at about 170,00 Naira.
Popular areas within the Badagry axis include Agbara, Mowo, Oko-Afo, Aradagun e.t.c.
Getting empty land for building your own apartment is also relatively cheap but you should get a good agent who knows the area well in order not to get scammed.
Overall, Badagry is one of the best budget-friendly places/areas to live in Lagos State, Nigeria.
2. Ogba
Ogba is a popular area in Lagos which is about five kilometers west of Ikeja the state capital. It is a densely populated area and a good dwelling place for low-income working-class citizens.
It is a good place for workers because of its closeness to other big Lagos cities where you might want to work. Ogba is also located at the heart of the Lagos metropolis and is readily accessible by buses and taxis in the state.
To get a good apartment at Ogba, you'll be needing a very good agent. The average cost of getting a good 3 bedroom flat in Ogba with basic necessary facilities (light, water, space e.t.c) is about 300,000 Naira.
3. Ojo
Ojo is another cheap place to live in Lagos state. It is close to Badagry and slightly far from the Island. Areas under Ojo are Iba, Alaba, Iyana School, Ijankin, Okokomaiko, Ajangbadi etc.
This is one of the areas where you can get cheap houses for rent in Lagos Nigeria. Although it's not one of the places in Lagos with world-class facilities such as roads and steady electricity, Ojo is a good place to try if you're on a relatively low budget.
Apartments in Ojo range from N400,000 – N450,000 for 3-bedroom flats, N250,000 for 2bedroom flats, and N180,000 for a one-room apartment.
4. Apapa
Apapa is a local government area in Lagos state which is located to the west of Lagos Island. It is widely known as an industrial site but it also has some residential areas too.
This area is a famous place in Nigeria because of the Apapa Seaport which it houses. It also hosts commercial offices of many shipping, clearing, and transportation companies + some notable buildings in Lagos.
Apapa is one of the cheapest places to live in Nigeria with an average rent fee of N300,000 – N350,000 for a 3-bedroom flat and N190,000 for a 2-bedroom or one-bedroom flat.
5. Mushin
Mushin is a cheap place to live in Lagos but not very safe for Johnny Just Come Lagosians. Many people who lived or are currently living there (Mushin) also attain this fact.
This area is mostly referred to as a Ghetto and it might be difficult to find a standard apartment with the necessary amenities needed for a working-class Nigerian.
Overall, Mushin is not the worst place to live in Nigeria and Lagos, but it is not a good area for some people to live in.
6. Igando/Ikotun Axis
Igando is an area in Alimosho local government area, Lagos State, and between the towns of Ikotun and Iyana Iba (Ojo LGA). It is also of the cheapest areas to live in Lagos and also do business.
Although this is one of the cheapest areas to live in Lagos, people who live there often complain of constant traffic build-up in the area.
An apartment in Igando is about N350,000 – N400,000 for 3-bedroom flats, N250,000 for 2bedroom flats, and N150,000 for a one-room apartment. These prices vary in various locations.
7. Yaba
Yaba is one of the cheapest places to live in Lagos Mainland. It also hosts some educational institutions such as Queens College, Nigerian Institute of Medical Research, Yaba College of Technology (YABATECH), Igbobi College, University of Lagos (UNILAG), the Federal School Science and Technical College (FSTC), and many others.
This place also hosts one of the biggest and busiest markets in Lagos which is known as Tejuosho Market.
Overall, Yaba is a safe and affordable place to live and work in Lagos. It is mostly populated with students who attend some of the institutions mentioned above.
8. Ikorodu
Ikorodu is one of the developing areas in Lagos with the highest migration rate in 2018 because of the low cost of renting apartments there.
It is one of the cheapest areas to live in Lagos State and also buy land in case you want to build your own apartment from scratch.
Most Lagosians often ignore this place because it's still a developing area in Lagos but some wise ones have seen it as an opportunity to live on a low budget and earn big.
Overall, Ikorodu might not worth all the hype which has been given to it in recent times because of the activities of touts, kidnappers, and heavy traffic but it's still a good place to live if you're on a low budget.
9. Ikeja
Ikeja, being the capital of Lagos State, is one of the major commercial hubs in Nigeria. Although is not an area that is entirely cheap to live in, it also has some sub-areas which are one of the cheapest places to live in Lagos.
It is a good place to consider if you're moving to Lagos.
10. Ayobo/Ipaja Axis
We put both of them because of their closeness to each other. These areas are some of the cheapest areas to live in Lagos as of today.
These areas are mainly for those Lagosians who work around Surulere and Lawanson but cannot afford to rent an apartment there.
Apartments in Ayobo/Ipaja Axis range from N200,000 for 2bedroom flats and N150,000 for one-room apartments.
Other Cheap Places To Live In Nigeria
Ketu
Mile 12
Maryland
Bariga
Agege
Surulere
Festac Town
Ketu
Conclusion
The above areas are the cheapest areas to live in Lagos State, Nigeria, and their approximate rent prices for various types of apartments. Nevertheless, you should note that landlords in these areas are known to increase the prices of their houses depending on the location and overall quality of the apartment.
While this post is for people on a low budget, if you're on a high budget some areas you can check out include Lekki, Ikeja GRA, Ikoyi, Banana Island, Victoria Island, Victoria Garden City, Magodo e.t.c.