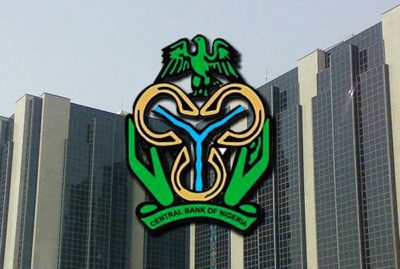 Wondering how much CBN pays its staff this year? Or do you want to apply for a job there and you're currently searching for the CBN salary structure for staff? You're in the right place as this post will cover the salaries of various employees at Nigeria's apex bank in detail + more.
The Central bank of Nigeria (CBN) is a bank that supervises the affairs of all other banks in Nigeria. It is also known as the Apex bank in Nigeria.
This bank was established on July 1, 1959, under the CBN Act of 1958 in Nigeria.
Some of the major functions of CBN include control and supervision of the Nigerian banking sector, monitoring debts and balance payments of the federal government, creating laws for banks, controlling the current exchange rates, and more.
Banking in Nigeria has turned out to be one of the most sought-after white-collar jobs in Nigeria and has made it a career path for most young school leavers.
As the demand for this profession increases, more students are willing to study Banking at Nigerian universities.
The banking sector, just like the oil and gas sector offers one of the best salary structures for staff in Nigeria and CBN is a bank too (although a higher bank = more salary).
Many of these graduates who studied banking or other banking and finance-related courses still see working at CBN as a good achievement because of the robust salary scale which they offer staffs who work there.
Truth be told, it's not easy to get a job in CBN these days because of the multitude of university graduates who apply there anytime they conduct recruitments for new staff.
In this article, we'll be discussing the complete salary scale of the apex bank in Nigeria(CBN). It will also contain the CBN salary structure for graduate trainees, entry-level staff, branch managers, loan officers, and data analysts.
Updated CBN Salary Structure For Staff
All banks in Nigeria don't pay the same salaries to all staff in their respective organizations and the Central bank of Nigeria is no exception to this fact.
Salaries in almost all organizations are grouped into various levels ranging from the fresh graduates(new staff) to the overall MD/CEO/Director/Chairman of the company.
At the Central bank of Nigeria, staff salaries are also grouped into various levels. These levels include:
Graduate trainees
Entry-level staffs
Branch managers
Loan officers
Data analysts
Executive officers
Graduate Trainees
As a fresh graduate of banking and finance-related courses in Nigeria and you've been employed by CBN, you'll undergo a special training program which is to educate you on how the banking system at CBN works.
This training program will last for some months and you'll be paid about 43,000 Naira monthly.
Entry-Level Staffs
After completing the special program for fresh graduates, you'll be promoted to the Entry level. At this level, the Central bank of Nigeria will pay you 122,000 Naira per month and an equivalent of 1,464,000 Naira if calculated yearly.
Loan Officers
After serving for some time as an Entry-Level staff, you will (or might) be promoted to the level of a Loan Officer.
As the name implies, loan officers at the central bank are the staff in charge of loan applications in the banks. The job of a loan officer includes evaluating, authorizing, or recommending approval of loan applications for people and/or businesses.
The CBN salary structure for a loan officer is 573,000 Naira every month.
Data Analysts
Some staff might get lucky and be promoted to this level, while others must pass through the level of a loan officer.
The Data analysis level is one of the highest paying levels in the central bank of Nigeria. Data analysts at the CBN are paid 647,000 Naira monthly and this salary amounts to 7,764,000 Naira yearly.
Branch Managers
This is the hardest level to get into as a normal staff at the Central bank of Nigeria as branch managers are very scarce due to the low number of CBN branches nationwide.
Branch managers at the central bank of Nigeria are paid a total of 732,000 Naira per month and a total of 8,784,000 Naira yearly.
Conclusion
And that concludes this article. CBN is one of the highest paying government agencies in Nigeria and although they rarely announce recruitment, CBN staffs have one the biggest take-home pay in Nigeria.
If you wanted to know how much CBN pays its staff, then we hope you found the article helpful. We will regularly update this guide with new figures whenever there is an increase in the salary of people who work at CBN.