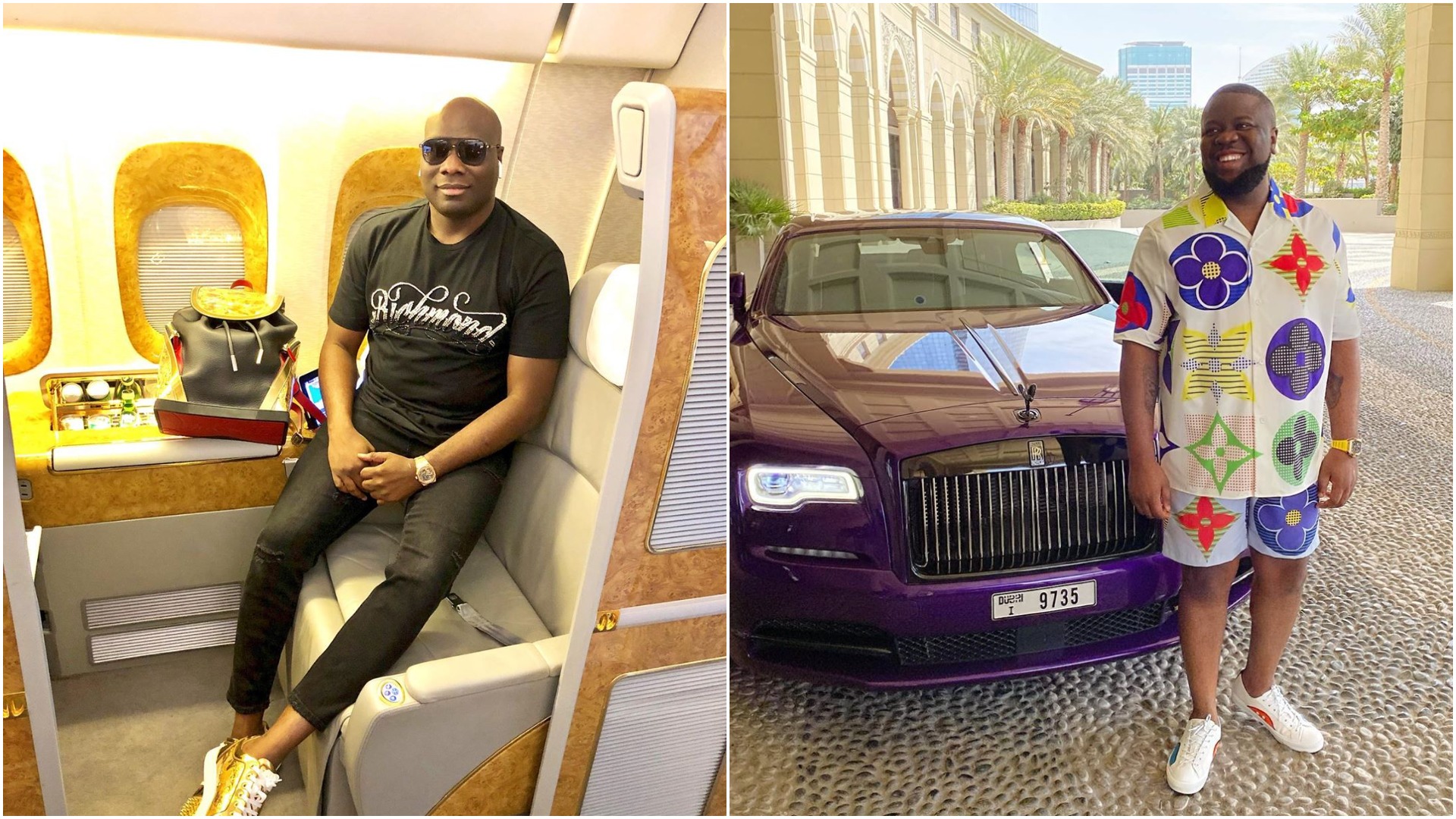 In this post, we have decided to share an updated list of the top 10 richest yahoo boys in Nigeria.
These guys allegedly make money by defrauding various innocent citizens of their money online, therefore, becoming unthinkably rich overnight. Most of these allegations have so far been denied by many of them as they choose to keep their source or sources of wealth away from the public.
These Nigerian big boys are always quick to flamboyantly spend and lavish cash on very expensive items like cars, designer clothes, expensive drinks, and so on.
They also possess a huge fanbase on popular social media networks like Instagram and Twitter because of these "too much money" lifestyles and many upcoming Nigerian "Yahoo Boys" look up to them for motivation.
Before taking a look at the top 10 richest yahoo boys in Nigeria, let us define the term "Yahoo Boy" as used in the Nigerian society.
Disclaimer: TheNigerianInfo doesn't support or advise anyone to take part in any form of online fraud as this "hustle" as it is popularly called has brought nothing but problems (directly and indirectly) to many legitimate Nigerian online entrepreneurs and Nigerians in general.
We compiled this article based on numerous requests from our readers who want to know who the richest Nigerian Yahoo boys are and we are not advising you to take part in any fraudulent activities online.
That being said, let's dive right into the article.
Who Are Yahoo Boys And What Do They Do?
"Yahoo boys" as they are popularly called are simply people who indulge in fraudulent activities online in a bid to make fast money.
These fraudulent activities include duping people (mainly foreigners from top countries) of their hard-earned money with various scam formats. Some of these "formats" include cryptocurrency investment scams, dating/marriage scams, betting/lottery scams, and so on.
Top 10 Richest Yahoo Boys In Nigeria (2020 Update)
1. Ray Hushpuppi
Ray Hushpuppi is an incredibly wealthy Nigerian big boy and apparently the richest yahoo boy in Nigeria. He is also a very popular Nigerian socialite as news about his lifestyle doesn't stop appearing on top Nigerian news and entertainment websites.
This guy is also a Gucci fan to the core as he is always sharing photos and videos of himself spending money lavishly on this brand. He also claims that he was born into a very poor family and that he earned most of his money while living and hustling in Malaysia for 4 years.
Some time ago, Hushpuppi spent N11.5 million naira at a Club in Lagos (Quilox NightClub to be specific) just to make Davido who is also a popular musician in Nigeria know that he's "self-made".. Lol
Hushpuppi was arrested in Dubai, UAE alongside his accomplice known as "Woodberry" after allegedly diverting coronavirus aid funds to the tune of $35 million. He was later extradited to the United States by FBI with the help of the Dubai police and he's currently facing multiple charges of fraud in the United States.
Below is a video documentary showing how Hushpuppi was arrested at his expensive residence in the United Arab Emirates by the Dubai police, Cyber-security unit.
2. Ismaila Mompha
Ismaila Mustapha who is also known as Mompha is an alleged internet fraudster or Yahoo boy who is popularly known for posting photos of him holding lots of cash on social media platforms (like the photo you can see above).
This guy is also a very famous businessman who does not only flaunt his wealth but gives some advice to his followers and fans on how to succeed and become better businessmen and women.
He owns a Bureau De Change venture in Lagos but to a large extent, the main sources of his wealth remain unknown to the general public. As a familied man as he also posts photos of his son, Mompha Junior with huge amounts of foreign and local currencies on display.
In October 2019, Mompha was arrested by the Economic & Financial Crimes Commission (EFCC) for alleged internet fraud and money laundering while he was boarding a flight from Abuja to Dubai. He was later released from detention in December 2019 after meeting the conditions of his bail.
3) Woodberry
Olalekan Ponle who is popularly known as "Woodberry" is a Nigerian socialite and (allegedly), one of the richest Nigerians yahoo boys right now. He was recently arrested in Dubai alongside Ramoni Abbas (known as Hushpuppi) for multiple fraud charges after a raid on their expensive residence by officers of Dubai police, crime unit.
Before his arrest, Woodberry as he is popularly called was a Nigerian socialite and a very popular figure on Instagram due to the way he posts about his lavish lifestyle on the social media platform.
He has also been accused countless times by many Nigerians online for being an internet fraudster but most of the time, he denies these allegations. His source of wealth and networth are currently unknown to the public as of the time of writing this article.
4. Shy Boss
Even with the innocent look that is always written on this guy's face, Shyboss is a beast when it comes to spending money. He has been accused of being an online fraudster many times but each time, he denies this.
No one really understands why he calls himself Shy Boss, but we know for sure that he isn't shy as he has a huge fan base on various social media platforms and also a very big socialite.
Although he has kept the source of his wealth hidden, Shy Boss made it to the third position of our list of the top 10 richest yahoo boys in Nigeria because the way flaunts his expensive lifestyle on social media as we know these monies doesn't come with the ordinary hustle of an average Nigerian youth.
His networth is currently unknown but we believe for sure that this guy is worth millions of Naira from the way he spends lavishly on expensive items.
5. Baddy Oosha
With real names as Badmus Akeem, BaddyOsha as he is popularly called is one of the richest yahoo boys in Nigeria. He is a Nigerian who is currently based in Malaysia and was recently hailed by 9ice in his song titled "Living Things".
Baddy Oosha has also worked formerly as an actor with popular names in the Nigerian movie industry like Toyin Abraham and so on. He has done some music collabos with the likes of Lil Kesh, 9ice and Olamide.
6. King Jide
King Jide who is also known as The Mayor of Cape town is a Nigerian big boy who is based in South Africa. He has also been able to gather a huge number of followers on social media because of how he posts about the way he spends his money lavishly on oddly expensive items like cars and wine.
He also became popular after he posted a photo of a receipt he got after buying 1 bottle of Dom Perignon and 30 Ace for a whopping sum of 5 Million Nigerian Naira. The source of his wealth is generally unknown, but there are speculations that he might be a yahoo boy because of the way he spends money.
7. Opa-6ix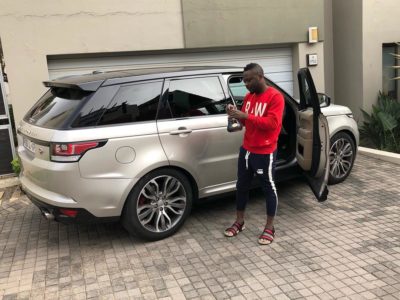 This is averagely one of the biggest boys in Nigeria because this guy spends his money crazily! He also has a large number of social media followers who look up to him as a "Mentor" because of pictures he posts which shows the way he spends money lavishly on expensive clothes, drinks, and cars.
With real names as Olusegun Akinola Opaogun, he s a very successful yahoo boy in Nigeria and made it to the seventh place on this list. He has also been acknowledged in some Nigerian songs by popular musicians like Small Doctor, Reminisce, and 9ice.
8. Aremo Gucci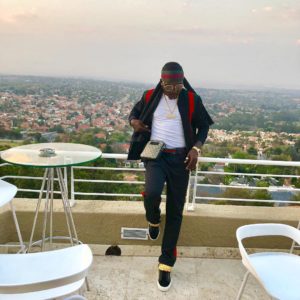 As his name implies, Aremo Gucci is a hardened lover of the popular Gucci fashion brand. He is also one of the richest Nigerian guys you'll find on Instagram and he mostly uploads photos and videos of him spending huge cash on highly expensive items like designer clothes, cars, and drinks.
He has a huge number of followers on popular social media platforms like Instagram and Twitter as these fans love seeing un-ending photos of him spending lavishly on his almighty "Gucci" clothes.
Aside Gucci clothes, "Aremo Gucci" also spends his money lavishly on a lot of other things like expensive houses and sports cars which costs millions of dollars. Although he tries very much to keep the source of his wealth hidden, many speculate he might be a fraudster to be able to spend cash on things like this with no known source of income.
9. B Naira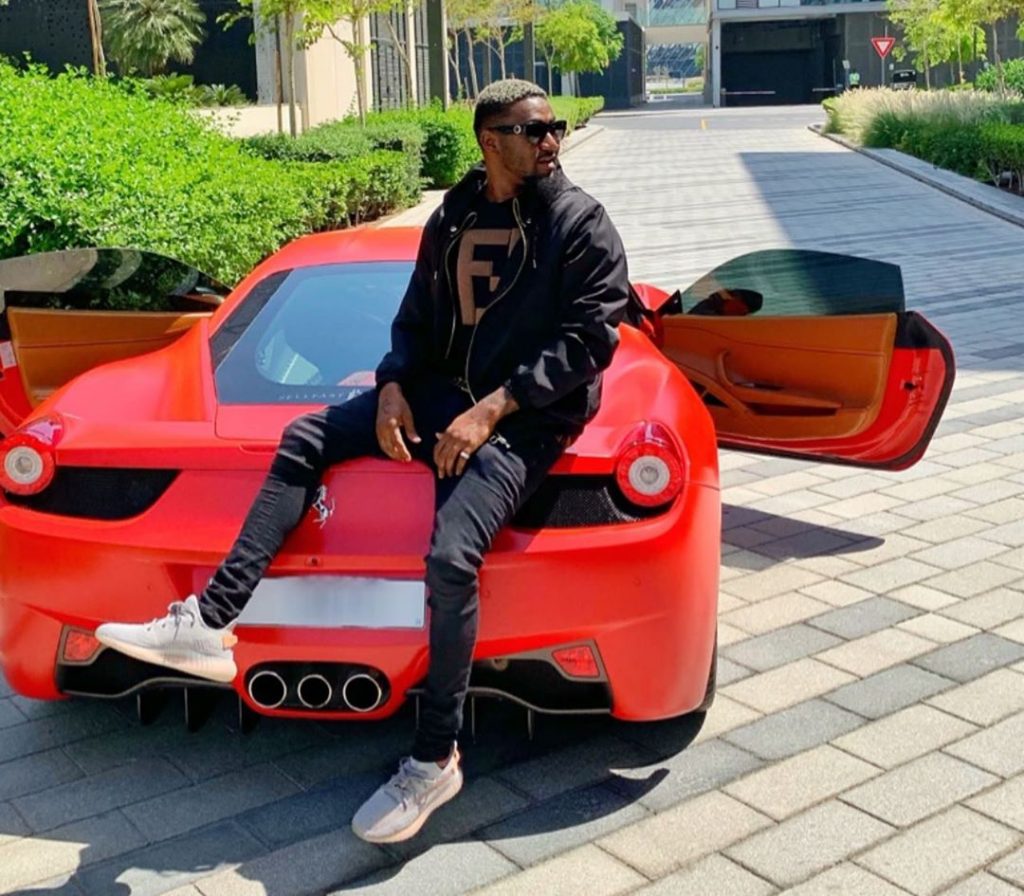 With his real names as Adewale Adebayo, BNaira was born and brought up in Lagos, Nigeria. He is also a successful Nigerian Hip-hop artist and makes money from record sales.
He became popular in the Nigerian music scene after his hit song titled "Jasi". This guy has a music recording studio amongst other music investments which he also earns money from.
BNaira is also a graduate of Geography from the prestigious University Of Lagos, Nigeria. He has been accused of being an internet fraudster on multiple occasions by many Nigerians online but has has denied this.
10. Investor BJ
Investor BJ is arguably one of the biggest boys on this list, but not the richest yahoo boy in Nigeria. He is a diehard Gucci fan like most guys on this list and that's not all as he also claims to be the only recognized African by Gucci in Malaysia (we have some reasons to believe it's true).
His ever-growing fans and followership on social media enjoy photos he posts of himself purchasing very expensive items from this popular fashion brand (Gucci) and other wildly expensive items like supercars and designer shoes. He is a Malaysian based Nigerian and a suspected yahoo boy.
11. Deskid Wayne
With the photo above, you don't need a native doctor to tell you that Deskid Wayne a is a very flamboyant spender thereby earning him a spot in our list of the richest yahoo boys in Nigeria.
This guy is one of the youngest guys in Nigeria who "cash out" daily and he is always quick to show it on his various social media handles.
He also became quite popular after he posted a video of him burning bulks of thousands of US Dollars on Instagram. Even as a very rich guy, he has only one girlfriend in which he is loyal to and very quick to post various pictures of both of them on social media for his followers to admire.
Deskid Wayne is a wild spender and has been accused on multiple occasions of being an internet fraudster. As usual, he denies this every time.
Conclusion
That ends our list of the top 11 richest Nigerian Yahoo boys of 2020. Many of them deny the fact that they're internet fraudsters but many still believe they are as there is apparently no way for them to get the cash they flaunt daily with no known legitimate business anywhere in the world.
Over to you. Whats do you think about this article? You can share your thought about this post via the comment section below and also like our Facebook Page and Follow us on Twitter for more updates.