Blogging still remain one of the most profitable online ventures on the internet and bloggers in Nigeria are some of the richest online entrepreneurs in the country right now.
It isn't possible to tell how many bloggers we have now in Nigeria as many new bloggers are starting new blogs on a daily basis but some Nigerian bloggers have managed to stand out amongst the crowd and have made really huge fortunes from their blogging endeavours.
Till now, many Nigerians still believe that blogging isn't a profitable venture but this isn't entirely true because if you play your cards right, it is one of the most profitable jobs you can do on the internet.
In this article as you know, we shall be sharing an updated list of the top 10 richest bloggers in Nigeria 2020 but before we go into that, lets take a look at how these bloggers really make money and how you can too (if interested).
How Do Bloggers Make Money In Nigeria?
The question "how do bloggers make money in Nigeria" is a very popular question amongst average Nigerians and others interested in starting a blog or any other business on the internet. In this section of the article, we will answer that.
Bloggers make money through various ways and popular methods in which they make money include advertisements (direct & ad networks), sponsored posts, affiliate marketing, music promotion (for music bloggers), brand promotion and a lot of other ways.
But the plain truth is that without visitors on your blog, you can't make money even with all the methods we listed above. So basically bloggers make money from their visitors i.e. More Visitors = More money.
The more traffic (visitors) these bloggers get, the high the chances of making cool cash.
These Nigerian bloggers which I'll be listing below have over the years grown their blogs to be some of the most visited websites in the country and with these huge amount of visitors, they're making a lot of money from ad serving, sponsored posts and more.
Now that you've understood how these bloggers make their "mula", lets take a look at the list of the richest bloggers, their blogs/websites and estimated net worths in 2020.
Top 10 Richest Bloggers In Nigeria
1) Linda Ikeji
Website – Lindaikejisblog.com
Networth (Est) – $40 Million
Linda Ikeji is one of the most popular bloggers in Nigeria and you prolly must have heard of her one way or the other while browsing the internet. She started blogging about gists and latest news in Nigeria back in 2006 using Google's free blogspot platform and later moved to her own custom domain (lindaikejisblog.com) in 2011.
This female Nigerian blogger really revolutionized blogging in Nigeria, and she is the main motivation for many Nigerian bloggers out there. According to various online sources, Linda Ikeji's net worth ranges from $8-9 million to $40 Million, and she is also the first Nigerian blogger to be worth over 1 Billion Naira.
Linda Ikeji mostly makes money from advert placements on her website/blog, sponsored posts, brand promotion and some of her other online and offline investments. She is also has huge following on social media and her blog, LindaIkejisblog.com is one of the most visited websites in Nigeria right now.
Many people also argue that she is the richest blogger in the whole of Africa and it wouldn't be surprising if she truly is.
Website – Saharareporters.com
Networth (Est) – $10 Million
Omoyele Sowore is a Nigerian journalist, politician, blogger and human right activist who is based in New York. He is well known for his activism even as a student back in the University of Lagos, and he later launched his website – Sahara Reporters in 2006.
Over the years, SaharaReporters has grown to become one of the most visited websites in Nigeria with over 6 Million monthly visitors according to SimilarWeb.
SaharaReports which is often referred to as the Nigerian version of Wikileaks is a political news platform that focuses on providing detailed reports and news that are mostly overlooked or ignored by most Nigerian media outlets.
With SaharaReporters alongside other businesses, Omoyele Sowore is said to be worth around $10 Million as of 2020.
3) Uche Eze Pedro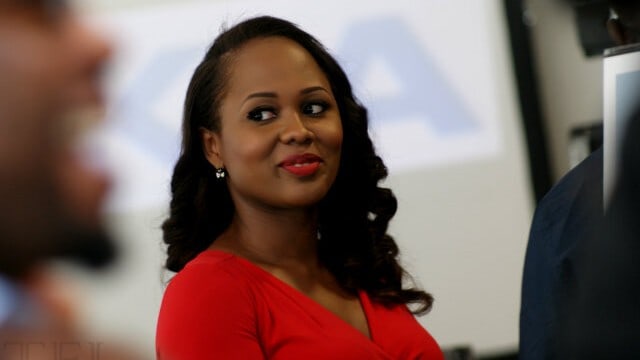 Website – Bellanaija.com
Networth (Est) – $4 Million
On the 3rd spot on this list of the richest Nigerian bloggers in Nigeria, we have the BellaNaija.com boss, Uche Eze Pedro. She started blogging back in 2006 when the profession was ignored and seen as non-profitable but right now, she is one of the biggest bloggers in the country.
Her website BellaNaija.com is a platform that is focuses on entertainment news, lifestyle articles and weddings. According to some websites, Linda Ikeji took inspiration from Uche to start her own blog back in 2006.
She currently has an estimated networth of around $4 Million and her website, BellaNaija gets more than 2 Million visitors monthly.
4) Noble Igwe
Website – 360Nobs.com
Networth (Est) – $4 Million
Noble Igwe is another Nigerian blogger on this list of the richest bloggers in Nigeria. He founded one of Nigeria's top entertainment websites, 360Nobs.com in 2009 and since then the website has grown to become one of the most visited websites in the country.
360Nobs covers a wide range of topics and some of them include news, lifestyle, music, videos and many more. Today, 360Nobs is not just an online website but has different online and offline subsidiaries with fetches Noble and his team more money.
He currently has an estimated networth of around $4 Million. Noble Igwe is also happliy maried with kids.
5) Chude Jideonwo
Website – Ynaija.com
Networth (Est) – $1 Million
Chude Jideonwo is a Nigerian lawyer, journalist, media entrepreneur and founder of Nigerian online content publishing platform, YNaija.com. He alongside Ademola Williams of Red Africa founded the YNaija platform in 2010 and since then, the website has grown to become one of the biggest and most visited websites in Nigeria.
YNaija covers various aspects which includes news, original contents, politics, business, entertainment, environment, technology, popular media, lifestyle, culture, comedy and healthy living.
Chude is currently estimated to worth around $1 Million according to some online sources, and we believe that with his vast knowledge and experience in the Nigerian entertainment sector and other sectors like advertising and public relations, being worth this amount is even an understatement.
6) Makinde Azeez
Website – Naijaloaded.com
Networth (Est) – Unknown
Makinde Azeez is one of Nigeria's leading bloggers and the founder of Nigerian music and entertainment portal, NaijaLoaded.com. He originally launched Naijaloaded as a forum back in 2009 but later changed it to a blog styled website as he believed that would work better for the website.
His website, Naijaloaded has an average of 11 Million monthly visitors and as at 2018, the website has almost 2 Billion pageviews in total. Crazy Stats! With this number of monthly active visitors, Makinde is spending and also making a lot of money.
Blogging aside, Makinde also has a lot of offline and online investments of which some of these investments include Naijaloaded TV, Naijaloaded Predict, the Naijaloaded Bitcoin/giftcard exchange program and many others. Although his networth is unknown at the moment, were sure he is one of the richest bloggers in Nigeria right now.
7) Ademola Ogundele
Website – NotJustOK.com
Networth (Est) – $400,000
Ademola Ogunladele is one of Nigeria's earliest bloggers and according to Wikipedia, he is the founder of popular Nigerian music download platform, NotJustOK.com. His website, NotJustOK which was launched in 2006 has been one of the top Nigerian music download and entertainment websites in Nigeria for many years alongside Naijaloaded and tooXclusive.
The platform also has a whole lot of other authors and editors with a notable one been the website's Head-of-Content Ovie Ofugara. Ademola is one of Nigeria's richest bloggers, and he has a networth of around $500,000.
8) Stella Dimokokorkus
Website – Stelladimokokorkus.com
Networth (Est) – $400,000
Stella Dimokokokus is also one of Nigeria's top bloggers, and she's the owner and founder of stelladimokokorkus.com. This blogger who is based in Germany is one of the first people to really take up blogging in Nigeria, and she also started on Google's free blogspot platform where Linda Ikeji started.
Stella's blog is one of the most preferred blogs by many Nigerians who are interested in getting first-hand information, news and latest celebrity gist. She has an estimated networth of around $400,000.
9) Jide Ogunsanya
Website – Ogbongeblog.com
Networth (Est) – Unknown
Jide Ogunsanya is also one of Nigeria's notable bloggers and founder of popular tech and tutorials website, Ogbongeblog.com. He launched Ogbongeblog in 2008 with the aim of educating Nigerians and others on how to carry out some simple online and offline technology oriented tasks either on their smartphones or personal computers.
He also teaches various methods which interested Nigerians can use to make money online and a whole lot of other useful stuff on his website. Jide has other undisclosed online and offline projects to his name and his current networth is unknown for now.
10) Oladunni Liadi
Website – Ladunladinews.com
Networth (Est) – Unknown
Oladunni Liadi is another female Nigerian blogger who also one of the pioneers of blogging in Nigeria. Her website, Ladunladinews.com is one of Nigeria's leading news and entertainment websites with millions of visitors monthly.
Although her networth is not known, we believe that she is also one of Nigeria's richest bloggers as of 2020.
Others
Olutayo Duncan Sotubo – tooXclusive.com
Laila Ijeoma – lailasnews.com
Loy Okezie – Techloy.com
Pascal Okafor – Naijatechguide.com
So What of Seun Osewa of Nairaland?
I know you must have wondered why Seun Osewa is not on this list, well this is because technically, he is not a blogger but an online entrepreneur.
Seun Osewa is one of the pioneers of online entrepreneurship in Nigeria. He launched Nairaland Forum in 2006 and the forum has being one of Nigeria's most visited websites and the biggest forum in Nigeria and the whole of Africa for many years.
Nairaland also earn him millions of Naira every month through ads and other means. Although Seun is not a blogger, he is one of the names to reckon it when it comes to online business in Nigeria.
Conclusion
As mentioned in the intro, blogging is a very profitable online venture if you understand how it works and how to succeed. That being said, blogging is not an easy job as you have to provide real value in other to get people to read your stuff which will eventually fetch you money.
Got questions or something to add? Tell us via the comment section below.