The government of Nigeria is currently dominated by politicians from the Action Progressive Congress (APC) and I guess this is not new to anybody including you reading this article. Globally, a party is considered as a ruling party when most of the administrative seats of government like the office of the president, governors, senators and members of the House of representatives are occupied by politicians who are verified members of the political party.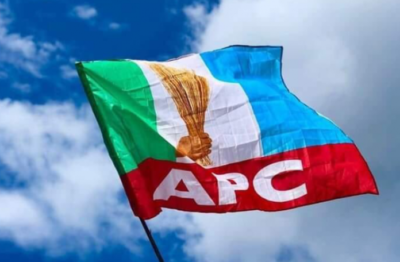 In Nigeria today, most of these administrative seats of government are held majorly by authentic members of the Action Progressive Congress (APC) leaving the former ruling political party – the Peoples Democratic Party (PDP) with a lesser number of administrative positions.
After the 2015 presidential and state elections, Nigeria witnessed a change in government when the then-president – Goodluck Johnathan was defeated by the current president – Muhammadu Buhari. Apart from the presidential elections, the Peoples Democratic Party was also defeated in the State and legislative level of government leaving them with power in major Southern Eastern, South Southern states and a handful of Southwestern states.
In the elections conducted in Nigeria from 2015 till date, the Action Progressive Congress (APC) produced 19 governors while the Peoples Democratic Party(PDP) produced 17 and the All Progressive Grand Alliance (APGA) produced 1 governor (Anambra state).
Below is a list of the 19 APC governors in Nigeria currently.
List Of APC Governors In Nigeria Right Now (2019)
Borno State – Babagana Umara Zulum.
Edo State – Godwin Obaseki.
Ekiti State – John OluKayode Fayemi.
Gombe State – Inuwa Yahaya.
Jigawa State – Alhaji Badaru Muhammad.
Kaduna State – Nasir el Rufai.
Kano State – Umar Ganduje.
Katsina State – Aminu Masari.
Kebbi State – Atiku Bagudu.
Kwara State – Abdulrahman Abdulrazaq.
Lagos State – Babajide Sanwo-Olu.
Nasarawa State – Abdullahi Sule.
Niger State – Abubakar Sanu-Lulu Bello.
Ondo State – Rotimi Akeredolu.
Ogun State – Dapo Abiodun.
Plateau State – Rt Hon Simon Lalong.
Yobe State – Mai Mala Buni.
Abuja F.C.T – Mohammed Bello (minister).
Bayelsa State – David Lyon (elect).
Kogi – Yahaya Bello.