Music is something unique to everyone and as the Nigerian music legend, Fela would say, "Music is the weapon".
In Nigeria, there are many websites (more than 5,000 maybe) that focus on providing users with free music from their favourite Nigerian singers and rappers but which one of these websites can be crowned the best music blog in Nigeria? Well, let's find out together.
Not every Nigerian is able to pay for music and most Nigerian musicians understand this. In a bid to solve this problem, many Nigerian music blogs were launched.
Some of these free Nigerian music download sites have been in existence for as long as 10 years or more and have been providing internet users in Nigeria with different music files from their favourite musicians for free as well as other entertainment news and gossip.
If you're looking for the best websites to download Naija music in 2020, then refer to the list below as we have done the required research and compiled a huge list of the best Nigerian music blogs you can find on the internet right now.
Latest Ranking Of The Best Nigerian Music Blogs In 2020 (Top 10)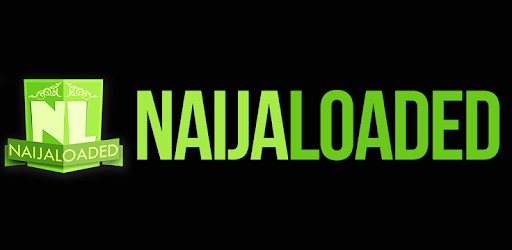 Naijaloaded is a Nigerian music download and entertainment website owned by a top Nigerian blogger and webmaster known as Makinde Azeez. The blog was established on the 1st of October 2009 and right now, it is the 17th most visited website in Nigeria according to Alexa.com.
This website is used by millions of Nigerians on a daily basis to get the latest happenings in Nigeria and also download Nigerian songs. It was originally launched as a forum but was later converted to a blog styled website by the owner as he believed that will work better.+
Naijaloaded has a huge list of Nigerian songs and music videos and there is hardly and music from a top Nigerian artiste you won't find there so if you want the latest happenings in the world of Nigerian music from songs to gist and videos, Naijaloaded is your best bet and it is currently ranked as the best Nigerian music blog in 2020.
TooXclusive (styled tooXclusive) is also a top Nigerian music and entertainment website where you can get the latest Nigerian music for free. This website was launched in 2010 by a popular Nigerian blogger – Olutayo Tyler Duncan Shotubo and it is rated as the second-best Nigerian music website just after Naijaloaded.
The website which is updated on a daily basis by their editors offers a huge list of songs from both popular and unpopular Nigerian artistes for free download. They also cover many other aspects of which some of them include entertainment news, album and music reviews, latest gist, gossip and more.
tooXclusive.com is currently the 27th most visited website in Nigeria according to the latest Alexa rankings and it is a good option to consider if you're looking for a good website to download the latest Nigerian songs and videos.
9jaFlaver is another outstanding Nigerian music website owned by a Nigerian webmaster known as "Mr Ejump". It is one of the best websites in Nigeria to get the latest entertainment news, videos and music from your favourite Nigerian artiste daily.
This site which was launched in 2014 has become one of the most preferred websites by most Nigerian who are in search of free Naija music and entertainment news. 9jaFlaver also offers a whole lot of other stuff and some of them include gospel songs, free beats for upcoming and established artists, comedy videos, sport news and more.
NotJustOk is one of the pioneer music blogs in Nigeria and a very good one at that. This Nigerian music website was created in June 2006 by a popular Nigerian blogger and online entrepreneur, Ademola Ogundele and since then, it has grown to become one of the most popular websites in the country.
This website like other websites listed here offers its users free Nigerian music, entertainment updates and latest news from their favourite Nigerian musicians and celebrities on a daily basis. NotJustOk also has an interesting platform known as Mino Music that allows you to play, download and discover new Nigerian music directly on the app without having to visit other websites.
The Mino app also gives users the opportunity to upload their own tracks for free and many more exciting features. NotJustOk is currently ranked as the 4th best Nigerian music blog in 2020.
JustNaija is a Nigerian entertainment and music website that took the Nigerian blogging industry by surprise. Launched in 2019, the blog has continued to grow with millions of users using it to get the latest Nigerian songs and entertainment news on a daily basis.
The website is one of the most updated websites on this list and with this, you're sure not going to miss any music or gist from your favourite Nigerian musician or rapper. JustNaija offers latest Nigerian music, Ghana music, DJ mixtapes, South African songs, free beats, instrumentals, throwback songs and even albums all for free downloads.
NaijaVibes is another top Nigerian music website which was launched in 2012 with the aim of providing Nigerian with songs, videos and DJ Mixtapes all for free download and that's exactly what the website is doing.
This Nigerian music website gives you music and other entertainment updates from countries like Nigeria, Ghana and South Africa. NaijaVibes is also updated with the latest happenings and songs by the admins on a daily basis.
It is also one of the best Nigerian music blogs in 2020 and one of the most visited websites in the country.
Jaguda.com is a robust Nigerian website that covers articles cutting across various topics which include entertainment news, music, fashion news, events and much more. The website is also one of the top-rated music blogs in Nigeria with millions of users monthly.
This website offers Nigerian music from many genres for free download alongside their respective lyrics. Jaguda is also updated daily so you have almost nothing to worry about in terms of being updated regularly with fresh contents and songs.
Mp3bullet, as the name suggests, is a Nigerian mp3 download and entertainment website which was launched in 2013. This website which attracts thousands of users daily is also one of the best music blogs in the country and the most preferred website to download Naija songs by some Nigerians.
It is also one of the most visited websites in Nigeria and Mp3Bullet also provides DJ mixtapes, gospel songs from your favourite gospel musicians, and songs from other African countries including Ghana and South Africa all for free download.

Waploaded is also one of the top blogs in Nigeria that provides the latest Nigerian music for free download. This website which was launched in 2011 by Fidelis Ozuawala is currently one of the most visited websites in Nigeria and it provides the latest entertainment and music updated from your favourite Nigerian and foreign musicians daily.
Unlike other blogs mentioned here, Waploaded also provides the latest Nigerian and foreign movies alongside albums and other music files all for free on the platform. The new seamless mobile experience on the website is also a big advantage as you won't have to worry about intriguing ads or a slow loading website as all of that has been sorted out.
Jambaze is also a well known Nigerian music website which is used by many Nigerians to get the latest news, events, gists, music instrumentals, and DJ mixes on a daily basis. It was launched in 2012 and it is also one of the most visited Nigerian websites in 2020.
Unlike some websites on this list which is limited to Nigerian and African music only, JamBaze gives you the opportunity to also download lots of foreign music for free on their platform. You can also the original zip file of the albums of your favourite Nigerian and foreign artists alongside many other exciting features.
Notable Mentions
NetNaija.com
360Nobs
36NG.NG
novice2STAR.com
Mp3Naija.com.ng
XclusiveLoaded.com
Over To You…
It's now over to you. In this article, we compiled a list of the best music blogs in Nigeria in 2020 and like last year, NaijaLoaded is currently rocking the first spot followed by tooXclusive and 9jaFlaver in the 2nd and 3rd spots.
Which of these websites do you currently use for your music downloads?
Did we miss your favourite music download website? Do you have any other website worth adding to this list? Tell us in the comment section and we will try our best to reply as soon as possible.
Don't Leave Until You Read This – Top 10 Richest Bloggers In Nigeria (2020)