There are many car buying and selling websites in Nigeria right now, but which one is the best in the country as of today? Well, let's find out.
Cars are also one most marketable commodities in Nigeria right now and whether the car is a new or a used one (popularly known as "Tokunbo"), there is always a buyer for it somewhere in the country.
Many Nigerians prefer to purchase various goods and services online and this is why most car selling companies in Nigeria are now moving their businesses online and while some of these companies allow other dealers to sell cars on their platform for a little fee (commission), others simply use their online platforms to sell only cars owned by them.
With the rising rate of scams on the Nigerian online space, purchasing a car from a legitimate and trusted car selling website is paramount as the rate of scam on these platforms are minimal or most times, non-existent.
Without wasting more time, let me show you a comprehensive list of the best car-selling websites in Nigeria. These websites are the best and the most trusted websites to buy and sell cars in Nigeria in 2021.
Top 10 Best Car Selling Websites In Nigeria (2021)
Below is a list of the best websites for selling and buying cars in Nigeria. These websites have over the years gained the trust of most Nigerians in the car selling and buying business and you have nothing to worry about when making any transaction on these platforms.
Cars45 is one of the most popular online platforms for buying and selling cars and other vehicles/automobiles in Nigeria. Founded in 2016, this website has grown to become one of the biggest car sales websites in the country.
This platform also makes it extremely easy to sell cars in Nigeria through its collaboration and partnerships with many car dealers spread across the country who are actively bidding for cars in real time. If you're looking buy cars whether new or used, Cars45 offers a huge list of cars offered by their sellers located all over Nigeria.
Cars45 Nigeria also has inspection centres at strategic locations to make it easy for customers to sell their cars.
2) Jiji.Ng
Jiji.NG is one of Nigeria's biggest classified ads platform and market place in Nigeria. When it comes to selling and buying cars in Nigeria online, Jiji is one of the Nigerian websites to reckon with in this cateogory.
Their huge database of cars (used and new) gives you a wide range of vehicles to choose from and with this, you'll almost certainly find the right car for your budget and other preferences. Location is also not a barrier on this platform as Jiji has a huge number of sellers spread across the 36 states of Nigeria.
Jiji has also acquired OLX Nigeria, so they have one of the largest databases of cars and their prices in Nigeria right now as OLX was also a leading car selling and classified ads website in the country.
Jumia Deals (Vehicles Category) which was formerly known as Carmudi is another trusted online platform where you can purchase affordable new and used cars and other vehicles in Nigeria.
Location is also an almost non-existent barrier on this platform as they have a good number of reputable car dealers across the country. They also have a secured payment platform so you also don't have to worry about being scammed by strangers.
4) Cheki
Cheki NG is another reputable car selling website/platform that is very popular amongst Nigerians. The website offers a trusted, reliable,e and cost-effective online marketplace for the country's widest range of quality vehicles.
Cars selling aside, Cheki also offers some other services which include car loans, car insurance and spare part sales. For sellers, the platform offers a huge reach of serious buyers and a dedicated community of Nigerians who love cars.
5) Naijauto
Naijauto.com is a leading portal for automotive/cars classified ads in Nigeria. The platform armed with a comprehensive automobile database and advanced SEO technology is fast becoming one of the most trusted and efficient platforms for buying and selling vehicles online in Nigeria.
This website one of the top platforms in Nigeria to purchase both used and new cars and other vehicles in Nigeria. Naijauto also has a very informative blog where you can learn more about automobiles and other topics in Nigeria.
CarXus.com is a leading internet portal designed for online vehicle shoppers and sellers in Nigeria and Ghana. The platform offers an easy-to-use online solution where users can buy and sell cars, trucks, boats, and various vehicle equipment in Nigeria and all over the world.
Their wide range of cars and other vehicles ensures that you find the right car regardless of your budget and personal preferences.
7) CarMartNG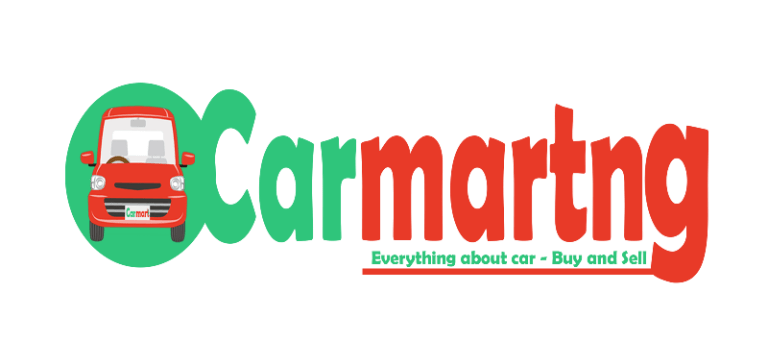 Carmart.ng is another leading provider of online car selling and buying services in Nigeria. This online car marketplace that offers trusted, reliable, and cost-effective and quality vehicles to prospective buyers and trusted buyers for sellers who get their vehicles featured on the platform.
To buy a car on this platform, all you need to do is to input the name of the car and your location and you'll be greeted with a huge list of cars, their locations and prices for you to choose from. Other services provided by this platform include car spare part sales, car rental services, truck, and motorcycle sales, and many more.
OList is an online classified ads platform developed and managed by Opera internet corporation. The cars section of this platform allows car sellers and dealers connect to their prospective buyers with ease.
The platform which was launched in 2019 has a huge database of cars and verified car sellers and other dealers all over Nigeria. You can search for a car on this platform with a wide range of search filters which include the car model, year of manufacture, condition (used or new), price range, color, and many other filters.
9) AffordableCarsNG
AffordableCarsNG.com is another popular online car marketplace in Nigeria that focuses on providing guaranteed vehicles at best prices in an atmosphere that exceeds customer's expectation using modern technology.
The company which was founded in 1955 currently has offices in various locations in Nigeria and a huge customer base which includes Corporate Organizations, Government Parastatals and Private Individuals in Nigeria.
Vehicles purchased on this platform are covered with a valid manufacturer's warranty and in partnership with some Nigerian banks, AffordableCarsNG also assists in arranging car finance options at very competitive rates tailored to meet your vehicle purchase budget.
Nigeria's most visited forum, Nairaland also has an interesting section where you can buy and also sell cars of different types and models in Nigeria. The only downside of this platform is that it isn't scam proof as sellers don't go through any form of verification so you have to be careful when transacting with anyone you meet there.
There are over 5000 pages on this website with more than 200,000 topics with cars and other vehicles for sale. To buy cars on this website, just visit Nairaland.com and create an account there, then navigate to the autos section and pick any topic containing the car of your choice and start negotiating with the seller.