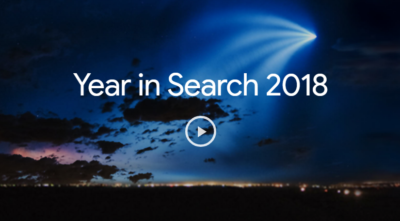 Almost everyone these days with an Internet-enabled smartphone or computer uses Google to solve everyday problems with the internet and Nigerians are not left out too. Recently, Internet search engine Giants – Google published a list of the most searched keywords in Nigeria and in this post, we'll be showing you a comprehensive list of the most search things on Google in Nigeria 2018.
The most searched event this year in Nigeria was the Osun state governorship elections because of controversies that arose when the elections results were announced. Manchester United winger, Alexis Sanchez was the most searched person and sportsman in 2018.
Russia 2018 world cup, WizKid – Fever and Black Panther were also the most searched sports event, Song and Movie respectively.
Most Searched Things On Google In Nigeria 2018
Below are the most looked up things on Google in the year 2018.
People
Alexis Sanchez
Pierre-Emerick Aubameyang
Meghan Markle
Stan Lee
Philippe Coutinho
Atiku Abubakar
Tosyn Bucknor
Avicii
Aisha Abimbola
Sylvester Stallone
Losses
Stan Lee
Tosyn Bucknor
Avicii
Aisha Abimbola
Billy Graham
Aretha Franklin
Ras Kimono
Mac Miller
Stephen Hawking
Kofi Annan
Lyrics
One Ticket ( Kizz Daniel Ft. Davido)
God's Plan (Drake)
In my feelings (Drake)
Fake Love (Duncan Mighty ft. Wizkid)
Assurance (Davido)
Nwa Baby (Davido)
Man's Not Hot (Michael Dapaah)
Girls like you (Maroon 5)
Freaky Friday (Lil Dicky Ft. Chris Brown)
This is Nigeria (Falz)
Movies
Black Panther
Avengers Infinity War
Acrimony
Venom
Deadpool 2
King of Boys
Wedding Party 2
Rampage
News
Osun Elections
Ekiti Elections
PDP Presidential Primaries
ASUU Strike
NLC Strike / Minimum Wage
Offa Robbery
Kaduna Crisis
Lagos APC Primaries
Royal Wedding
Atiku Running Mate
Questions
How to check Jamb result
How to write a Business Plan
Who is leading in Osun Election
How to check BVN
Who is Prince Harry
Who is the richest Musician in Nigeria
How to write a CV
How to dance Shaku Shaku
Who is Atiku's running mate
Who is the president of Croatia
Sporting Events
Russia 2018
English Premier League 2018
2018 African Nations Championship (CHAN 2018)
Winter Olympics 2018
Wimbledon 2018
US Open 2018
Wrestlemania 2018
Champions League
Community Shield 2018
Anthony Joshua vs Parker
Songs
Fever (Wizkid)
Assurance (Davido)
Science Student (Olamide)
Motigbana (Olamide)
Nwa Baby (Davido)
One Ticket (Kiss Daniel ft Davido)
Gbona (Burna Boy)
Manya (Wizkid)
Soco (Wizkid)
Fia (Davido)
Sports people
Alexis Sanchez
Pierre-Emerick Aubameyang
Philippe Coutinho
Emmanuel Eboue
Fred
Anthony Joshua
Jorginho
Unai Emery
Willian
Didier Drogba